Chautauqua Institution Vacation Rentals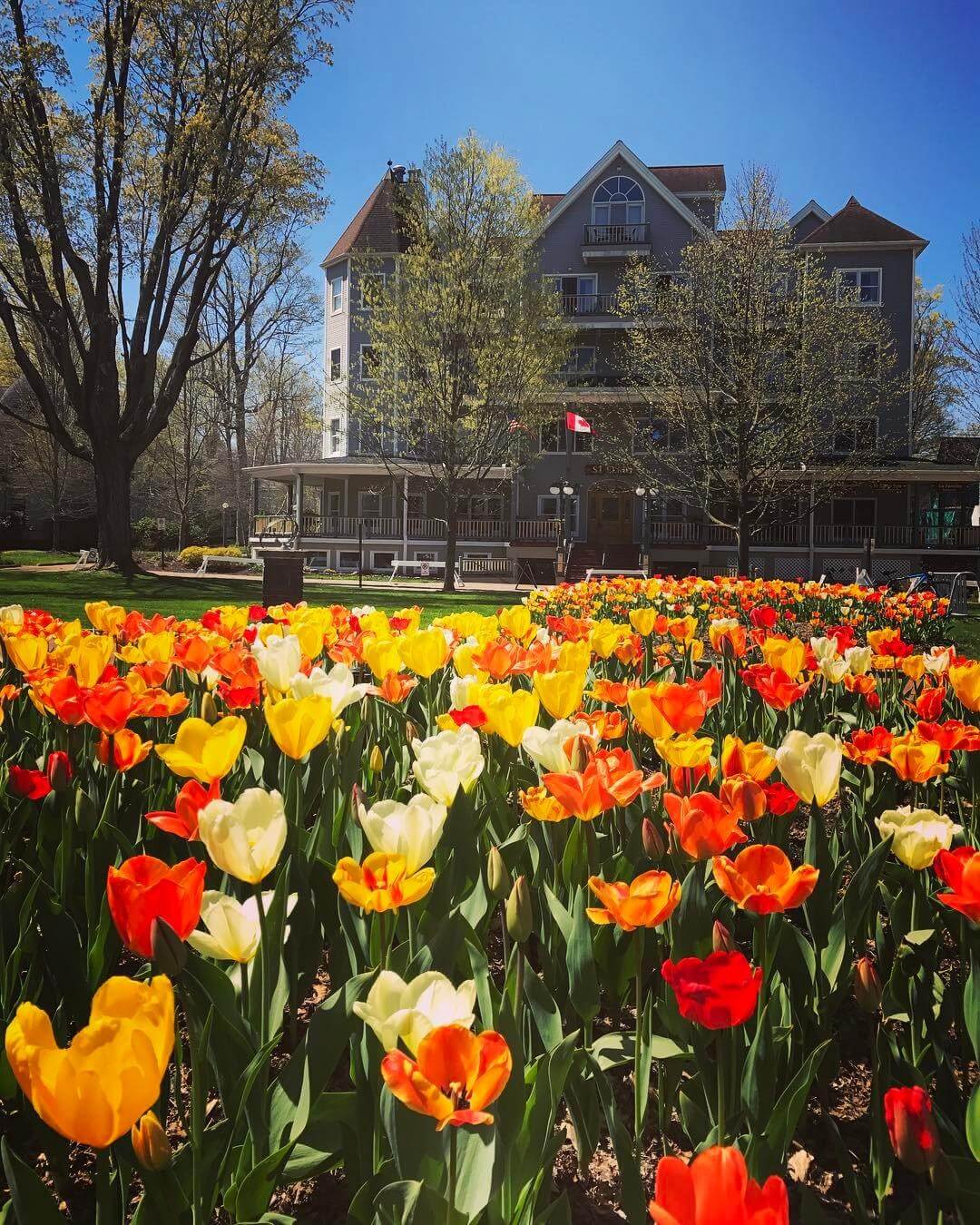 Chautauqua Institution is one of the most historic places in Western New York. This hidden gem is filled with rich history and tradition. It is one of the most unique places that you will ever experience. Step into the gates of the Institution and enjoy the beautiful buildings and landscapes. Everything you need is walking distance and it is just steps away from Chautauqua Lake. Take a leisurely bike ride around the grounds, visit by boat and take advantage of the Institution dock accommodations, enjoy a concert at the historic Amphitheater, or take in one of many seminars throughout the summer.
Whether you looking to buy or rent a home, everything is a short walk, bike ride, or tram ride away from wherever you're looking to go on the grounds of Chautauqua Institution. The Chautauqua Institution is the perfect environment for friends and families with something for everyone to enjoy!
Arcade 35
$450.00 - $1,300.00 per week Base Rent
Property Highlights
Pets Allowed: No
Location: Chautauqua Institution
Destination: Chautauqua

0

Bedrooms:

1

Baths:

2

Sleeps:

11 people are interested in this property!

Description:
Unit 35 at the Arcade offers a prime location adjacent to the historic Miller Park, the beautiful Lake, and all the attr...Read More
Property Highlights
Pets Allowed: No
Location: Chautauqua Institution
Destination: Chautauqua

4

Bedrooms:

2

Baths:

8

Sleeps:

17 people are interested in this property!

Description:
Come and enjoy this classic Chautauqua home on a quiet, beautifully tree-lined street in the Chautauqua Institution. Cen...Read More
Property Highlights
Pets Allowed: No
Location: Chautauqua Institution
Destination: Chautauqua

4

Bedrooms:

2.5

Baths:

8

Sleeps:

19 people are interested in this property!

Description:
Presenting a year-round haven, this air-conditioned residence stands a mere stone's throw away from the iconic "Thunder ...Read More
Property Highlights
Pets Allowed: No
Location: Chautauqua Institution
Destination: Chautauqua

3

Bedrooms:

2

Baths:

6

Sleeps:

19 people are interested in this property!

Description:
Looking for peace and solitude on the grounds of Chautauqua Institution? Look no further! This beautiful, private home i...Read More
Property Highlights
Pets Allowed: Yes
Location: Chautauqua Institution
Destination: Chautauqua

4

Bedrooms:

3

Baths:

7

Sleeps:

16 people are interested in this property!

Description:
Welcome to the Klingensmith Cottage located within the gates of Chautauqua Institution. This charming cottage offers a u...Read More
Property Highlights
Pets Allowed: No
Location: Chautauqua Institution
Destination: Chautauqua

5

Bedrooms:

4

Baths:

10

Sleeps:

10 people are interested in this property!

Description:
Known as the "Samurai House", this perfectly located home is a Chautauqua Institution classic. Centrally located, this p...Read More